Tastes of Harvest - Avocado & Endive Appetizer
Submitted by
Molly Collins
on Mon, 09/30/2013 - 06:18
Endive - the healthy, crunchy, elegant yet affordable replacement for chips & crackers. We love it with everything from hummus to salsa to spinach & artichoke dip. Simply cut the end of the endive, separate the loose leaves, and then use the endive as either a "carrier" (see photo below) or as a "dipper". The best part? Endive is loaded with vitamins & minerals and is a great source of complex fibers. Plus, its infinitely more stylish than any chips & crackers from a bag or box. Cheers to healthy dipping!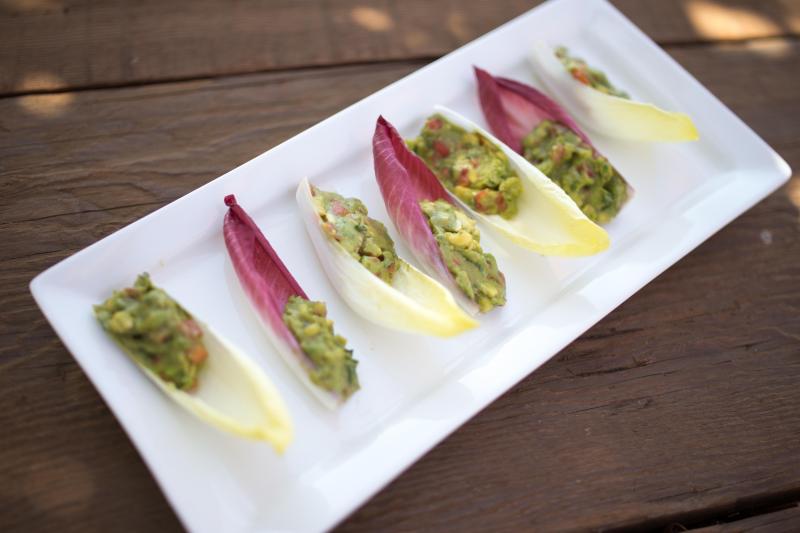 AVOCADO & ENDIVE APPETIZER
INGREDIENTS
2 medium sized avocados
1 T lime juice
2 T plain greek yogurt
1/2 t ground cumin
2 T chopped fresh cilantro
24 endive leaves
INSTRUCTIONS
Peel, pit, and mash avocados; set aside. Combine 1 tablespoon lime juice, 2 tablespoons greek yogurt, 1/2 teaspoon ground cumin, and 2 tablespoons chopped fresh cilantro in a small bowl; stir in avocados. Spoon avocado mixture evenly into endive leaves.
Adapted from Health.com's Creamy Avocado Cups.