About California Endive Farms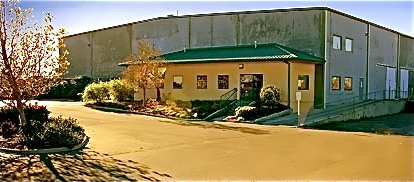 Our "Endive Farm" in Rio Vista, California
California Endive Farms is a specialty farming company dedicated to the consistent production of highest-quality California Endive. With growing fields throughout Northern California, the company is headquartered in the town of Rio Vista, in the historically rich agricultural region of the Sacramento River Delta. Here at our growout facility, which is often referred to as our "endive farm," we produce white and red endive — both conventional and organic varieties.
Founded in 1983
Richard Collins, a Sacramento native and graduate of the Agricultural and Managerial Economics program at the University of California, Davis, founded the company in 1983 as Rebel Farms. He chose the name in response to the many nay sayers who deemed him foolish for trying to grow endive for the U.S. market.
Largest Producer of Endive In America
Today, California Endive Farms is the largest U.S. producer of endive, selling over four million pounds of endive each year.
Since 1987, California Endive Farms has been a part of the French-based Darome Group of International Companies. The Darome Group operates in three business sectors: specialized agricultural production, food processing, and trade. Darome began collaborating with CEF in 1985, and the "technology transfer" of endive production methods from Europe to California has been instrumental in the success of the California Endive.