Niman Ranch Lunch
Submitted by
Molly Collins
on Wed, 11/14/2012 - 13:17
A few weeks ago, we got a call from the folks at Niman Ranch who asked if we would like to participate in a lunch for chefs from the Sacramento and Bay Area.  The chefs were heading to our Delta neighborhood for a tour to learn about Niman Ranch's lamb production, all of which is done humanely and sustainably.  We could not resist the offer to serve our endive to a group of local chefs so, we happily agreed to bring our signature endive salad!
We arrived at the home of Ian and Margaret Anderson (lamb producers for Niman Ranch since the mid-1990s) ready to prepare lunch for about 100 chefs and guests!  We could not have asked for a more gorgeous fall day, with perfect sunny skies and temperatures in the high seventies.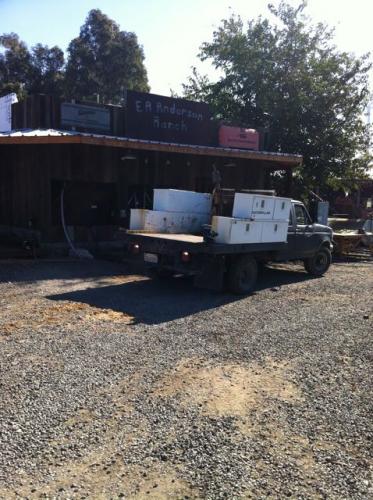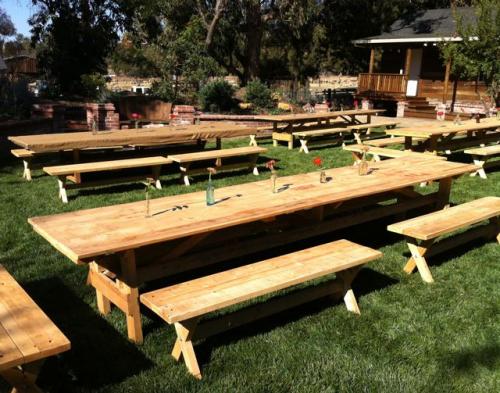 We made a traditional endive salad with Point Reyes blue cheese, roasted pecans, and pears- yum!  Here is Mr. Endive himself in the early stages of salad prep…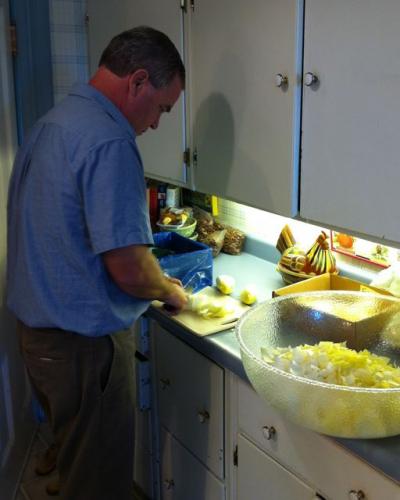 Our endive salad was accompanied by grilled Niman Ranch lamb, a kale salad, and a potato salad.  The chefs were a hungry bunch after their ranch tour - there were zero leftovers!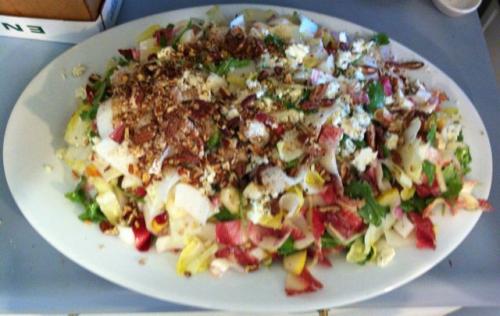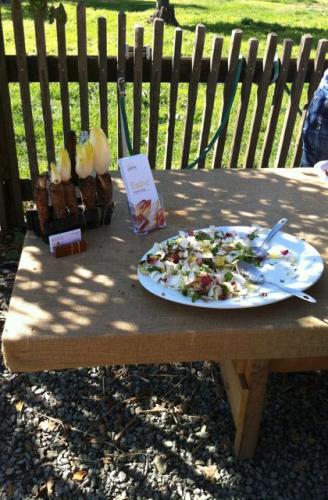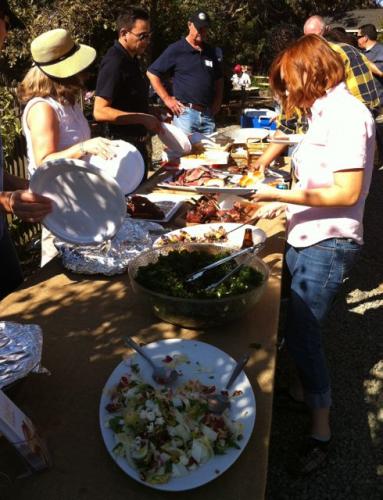 We had a fantastic time hanging out with the dedicated and passionate team at Niman Ranch.  Anytime we get the chance to partner up with folks who are doing things with integrity, we are more than happy to lend our support.  Next time you are picking up meat in the grocery store, keep Niman Ranch in mind.  And of course, we recommend serving your meat with our delicious, California-grown endive.  Here is the salad recipe we used at the lunch...enjoy!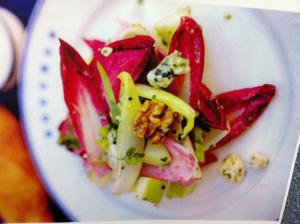 Endive Salad
Ingredients
Dressing:
1 T unseasoned rice vinegar
¼ t salt
1 t dijon mustard
3 T sunflower or olive oil
1 T finely chopped parsley
1 head of fennel, finely sliced
Salad:
3 heads each red and white endives
1 rip D'Anjou or Bartlett pear
¼ C chopped roasted* pecans
¼ crumbled Point Reyes blue cheese
Instructions
Place vinegar, salt and mustard in bowl and whisk together.  Slowly add oil, whisking until fully combined.  Add parsley.  Season to taste with ground black pepper.
Cut pear in quarters.  Remove core and slice into ½ inch pieces.  Add to dressing and gently mix.
Trim ¼ inch from bottom of endives and remove whole leaves.  Repeat as necessary to remove interior leaves.  Discard small center core section.  Place leaves, cheese and pecans in salad bowl.  Dress and toss.  Serves 4.
(*roast pecans at 280-300F for 12-15 minutes until golden brown)
For the printable version of this recipe visit us at http://endive.com/node/66.