Holiday Appetizers with California Endive!
Submitted by
Molly Collins
on Tue, 12/16/2014 - 10:46
During the holidays, we prefer easy-to-make, delicious appetizers. Endive serves as the perfect serving utensil for a variety of ingredients and dips. In this case, roasted beets and avocado or sweet potato and bacon. (For further recipe inspiration, take a look below at our new appetizer info-graphic!)
We, of course, look forward to spending time with friends & family (see our mealtime manifesto here) so by saving time in the kitchen it allows us even more time to spend visiting with our loved ones. So, whether you're prepping for a party of 5 or 50, here are two tasty appetizers that are sure to impress your guests. Enjoy & happy holidays!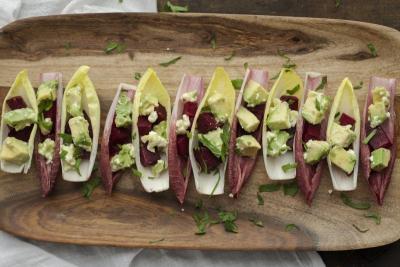 Endives with Roasted Beet and Avocado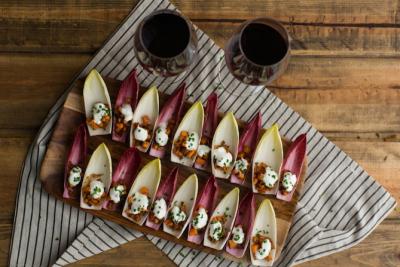 Sweet Potato and Bacon in Endive